This website is designed and maintained by Brother J. R. Martin, P.M.
Member of the Grand Lodge of Texas Internet Committee (2000-2003),
Website Designer for Keepitsimplestu...(KISS) Websites,
and Staff Director of the Operative Webmasons Guild.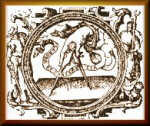 This website approved by The Grand Lodge of Ancient Free Masons of South Carolina,
WMB William B. Rogers, Grand Master.